Pedestrian protection: interventions for pedestrian safety continue.
The number of devices dedicated to environmental and pedestrian safety on the road network managed by the Metropolitan City of Milan is increasing more and more. The intervention plan, which provides for the installation of 10 control systems from the pedestrian crossing, is enriched with an additional device, just activated, located on the S.P. 227 Cisliano – Vittuone in the territory of the municipality of Vittuone, which is added to the one positioned along the S.P 164 in the municipality of San Giuliano Milanese.
These devices consist of four high-brightness LED flashing lights installed near the pedestrian crossings and two external pre-signallers, which are activated only in the presence of the pedestrian, and alert vehicles in transit, thus solving the problem of poor day and night visibility. The system is equipped with a fisheye camera that records along an area of 360°, storing in a certified "cloud", 24 hours a day, accessible only to personnel in charge of the Body, everything that happens in the territory surrounding the crossing, ensuring the control of the covered area and the recovery of video recordings by the Judicial Authority in case of responsibility in an accident.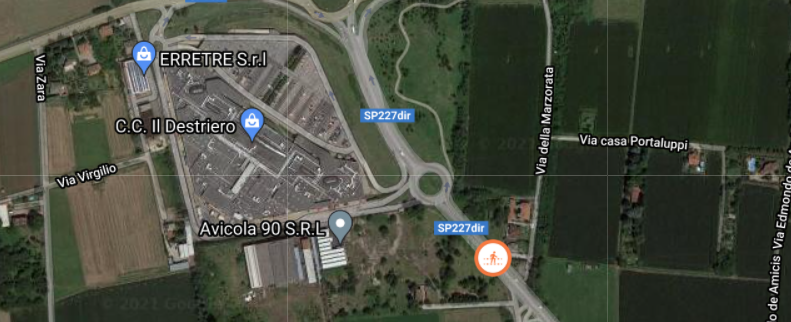 Map of Video Surveillance Installations of Parking Area – Vittuone